Passwords – bulk manage your team credentials
It is now easy to share and unshare multiple passwords with multiple people at the same time. If you use Freedcamp password manager with your team it will save you a lot of time. Here is how: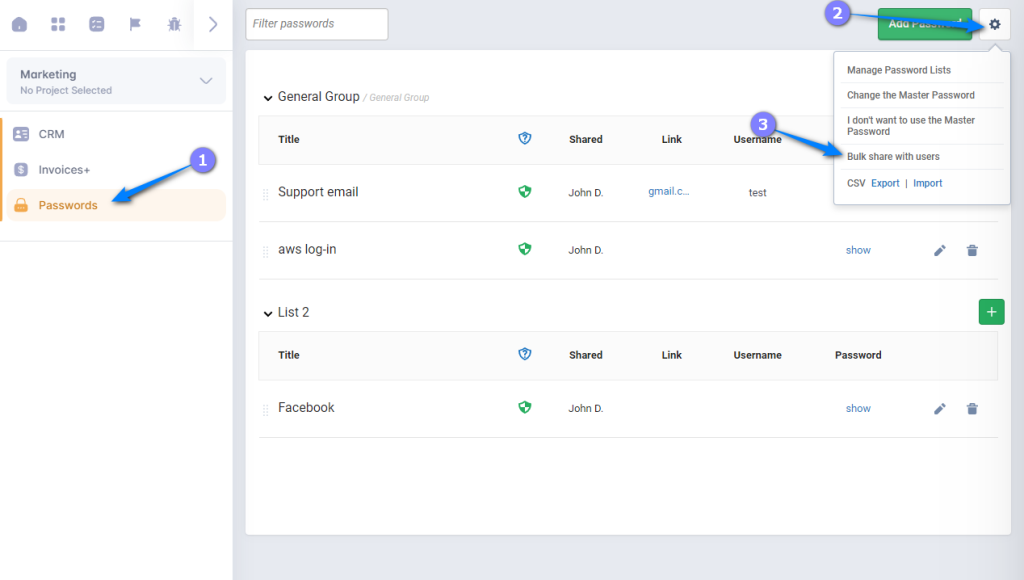 1 – Open the Passwords application in any project group you have it installed.
2. Access the 'Settings via the cog wheel icon.
3. Select 'Bulk share with users'.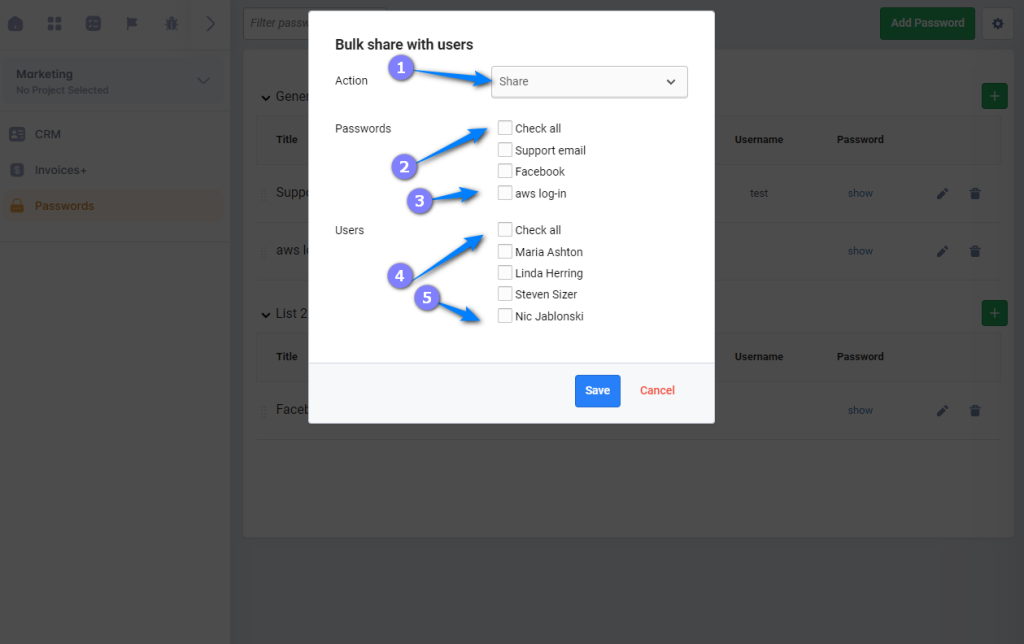 Select an action – share or unshare (1), select all passwords (2) or the ones you want (2), and select all users having access to the Passwords application (3) or specific users (4).