Freedcamp Slack integration
After almost 3 months of wait, we are finally officially in the Slack app store
Replace your out-of-control to-do list with an easy-to-use workflow tool that gives you control over your projects.
1. Create new Items and Comments. Enter the /fc add command and select what you want to create – an Item (Task, Discussion, Issue, Event) or a Comment. We will remember the last project, application, list, and item, so you can easily post more with fewer clicks.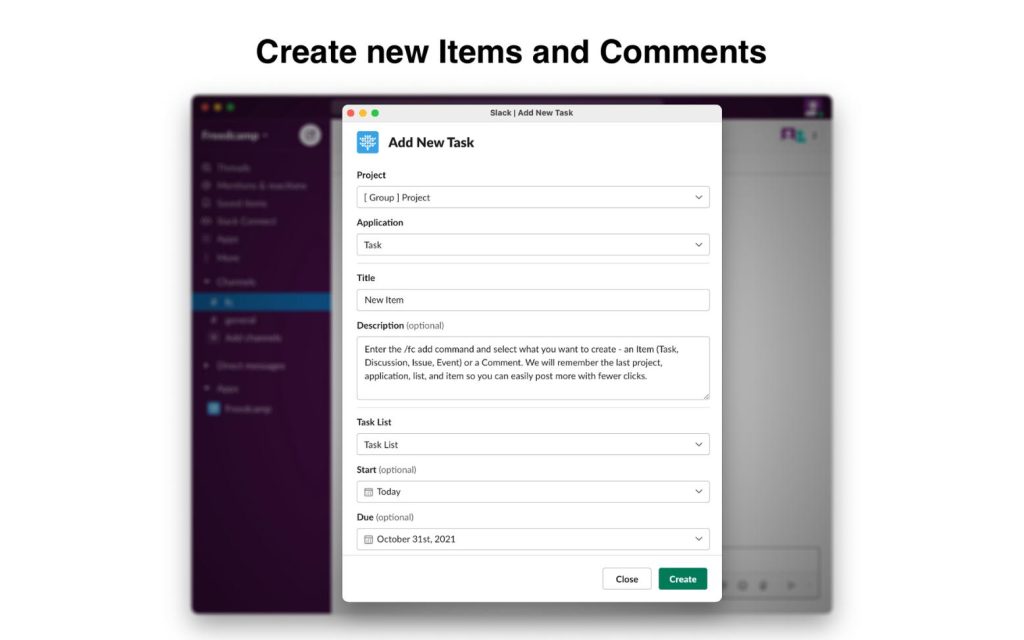 2. Post Slack messages to Freedcamp. Slack messages can be posted as a comment or an Item's Description.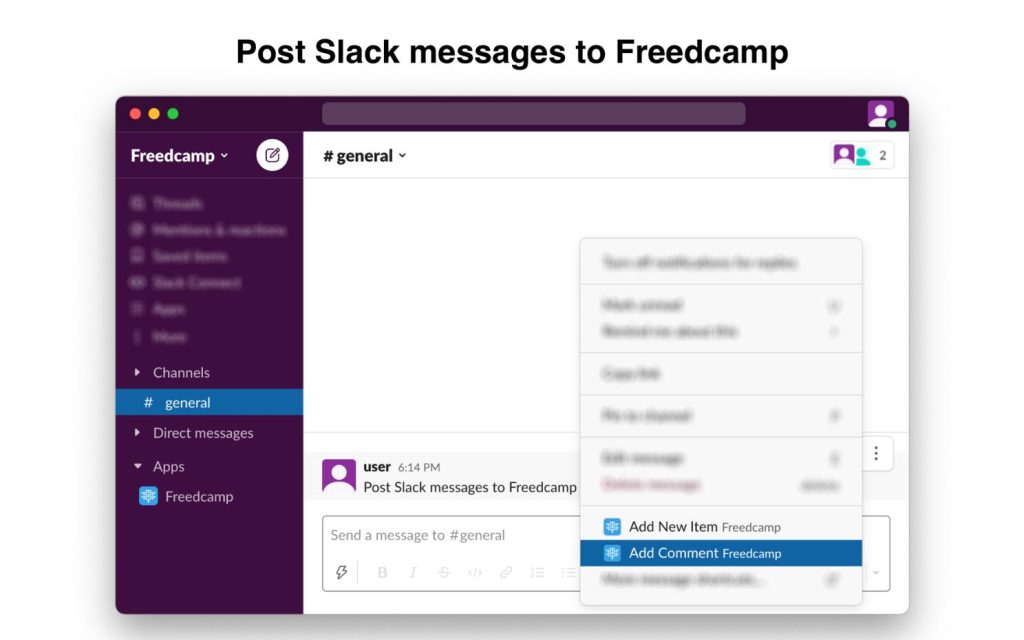 3. Share Created Items and Comments with your Slack Team. After posting an Item, the preview will only be visible to you. You can press Share to Channel, and voilà, your Slack Team members will also see it.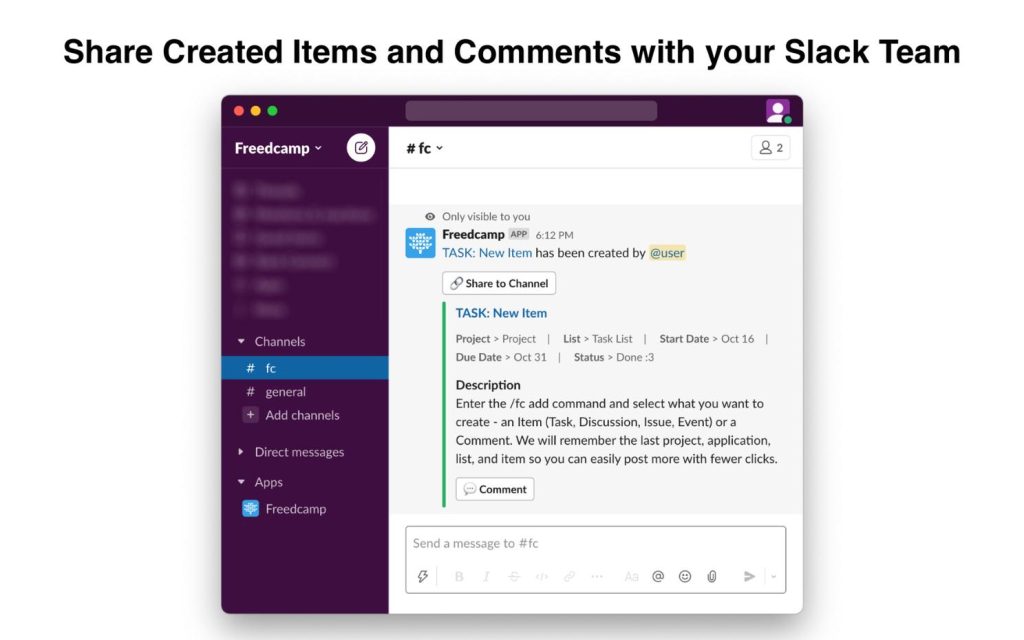 4. View Recap on the App Home page. Your Daily Recap is displayed on the Freedcamp App Home page in Slack and allows you to stay on top of deadlines. Change Statuses, Priorities, and Dates directly in the Slack app!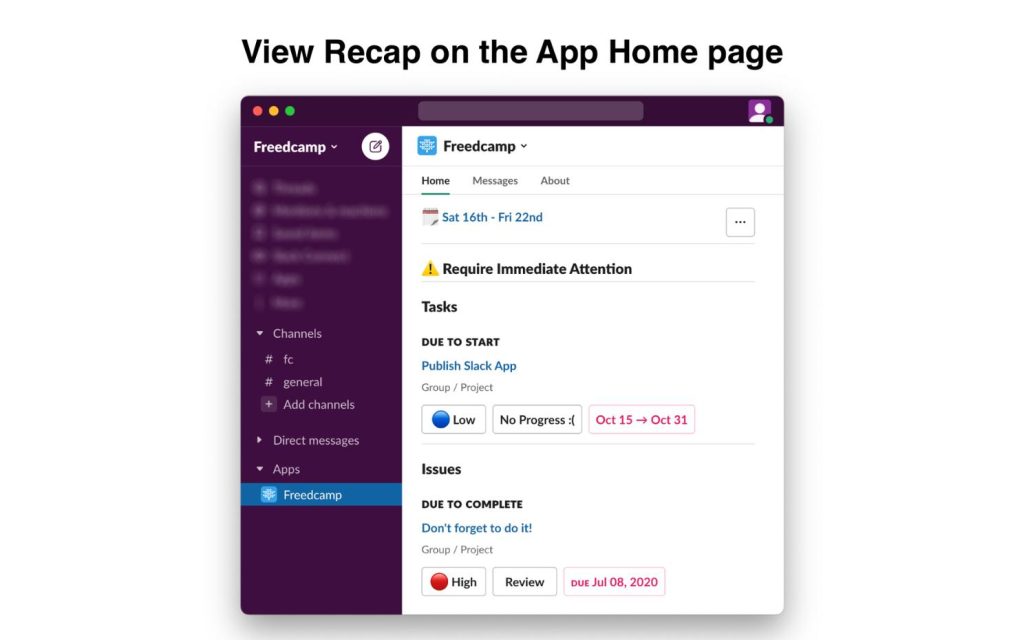 5. Preview Freedcamp URLs and interact with them. Freedcamp URLs will be automatically previewed. You can even Edit an Item and add a Comment! If necessary, the preview can be reloaded using the Refresh button.