Introducing the Projects Bin
You can restore deleted projects and project groups without contacting our customer support now.
Deleted projects and project groups will be stored 30 days after deletion.
You can access it from the Manage System page.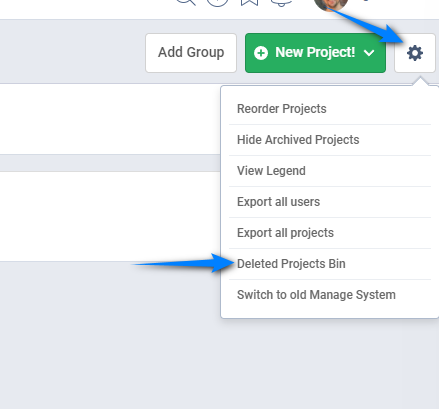 It will lead you to the My Account page -> Restore Projects tab where you will also see the additional information about a user who made a delete and a date. You can restore projects from here.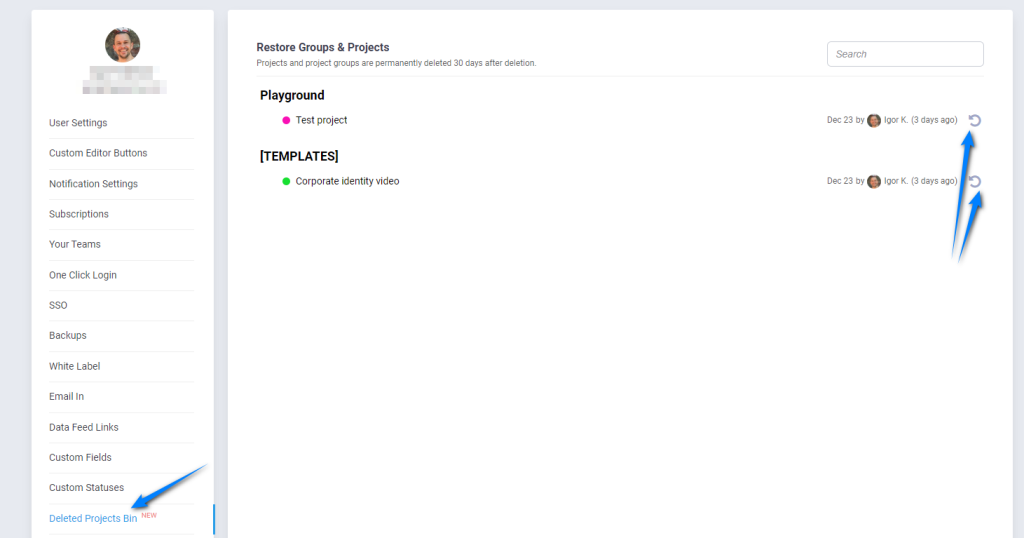 This option is available on all Freedcamp plans but only owners of the project groups have access to their deleted projects and groups.
Freedcamp offers unlimited data and files storage space and the ability to archive and unarchive completed projects on all plans. We recommend archiving projects instead of deleting them and reviewing your archived projects on a periodic basis, for example, every year, to delete the ones you no longer need.