Inline Notifications, Tags and Custom Fields
March was a great month for Freedcamp! We released many new features, and this is probably the most important one: the ability to see notifications, tags and custom fields directly in the task list.
To enable these features, click the eye icon in the top-right of the Tasks page.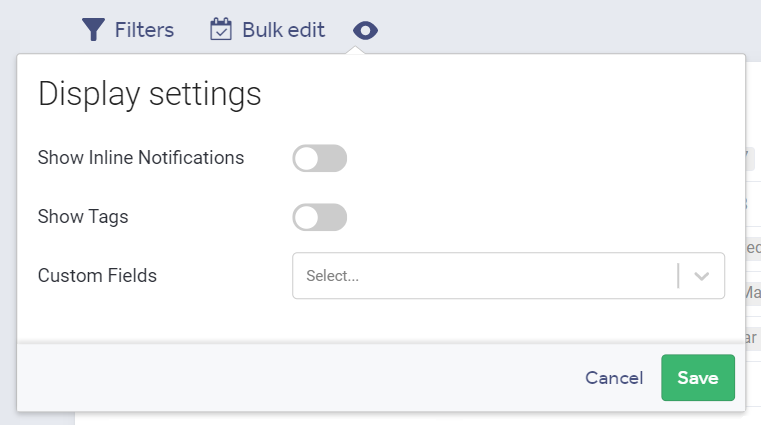 Inline Notifications
Unread notifications can now be shown next to their task. We all dread the backlog of unread notifications, so hopefully this will make updates easier to navigate. If you click the bell icon you'll see a quick-view of the notification and the option to mark it as read.

Inline Tags
If the inline tags toggle is turned on, we'll show every tag associated with a task. In the example below, the Send invoices task has the tags "blog" and "design". Clicking a visible tag will allow you to delete current tags or add new ones.

Inline Custom Fields
For custom fields we took a different approach than with tags. Since a custom fields template usually has many fields, we decided to give users the ability to choose which fields they want to be shown inline. For most use cases, not all fields need to be displayed, and we wanted to avoid visual clutter.
And not only are custom fields shown, but their values are editable with just one click.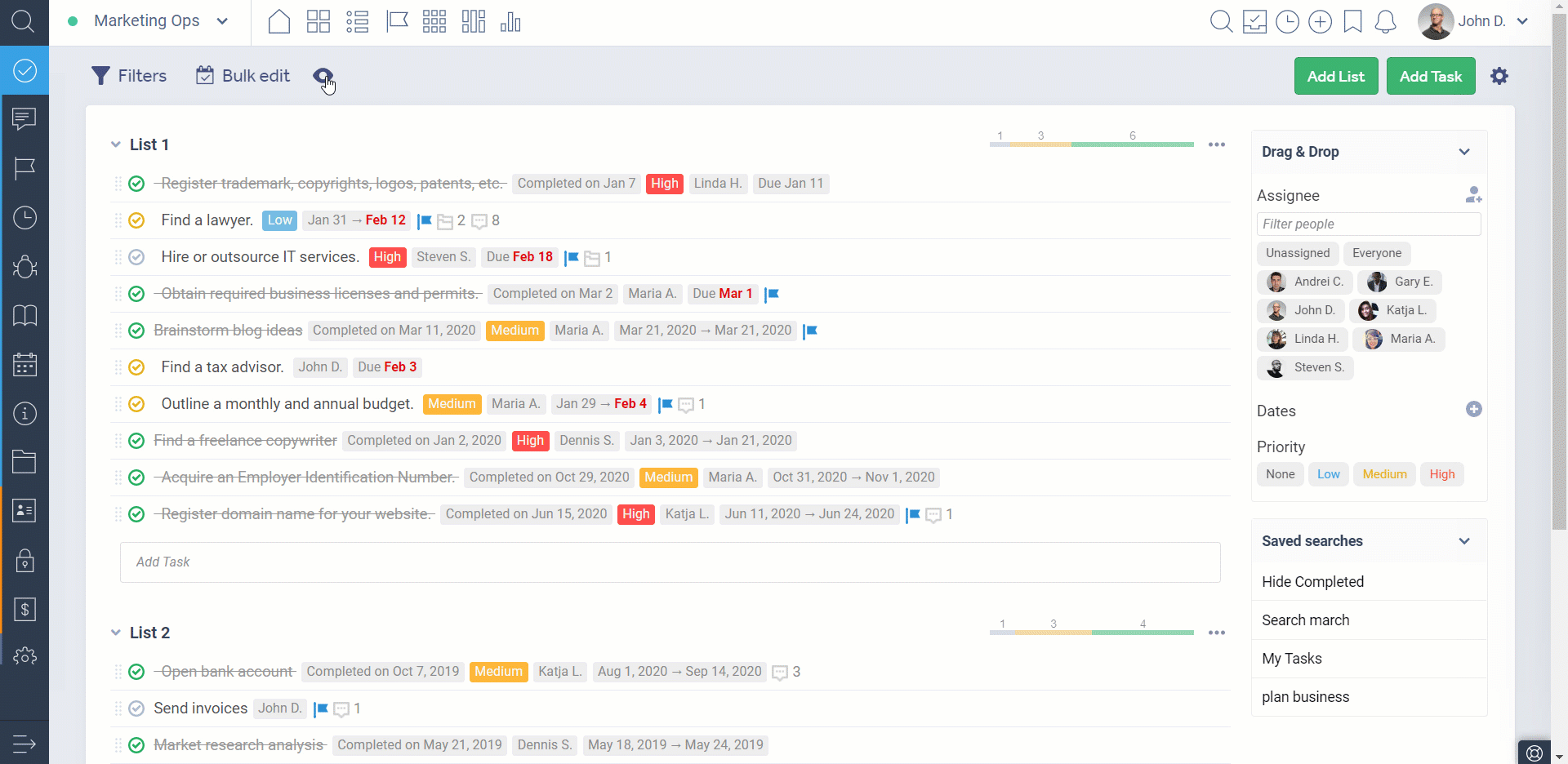 Take these features for a spin and let us know your feedback in the comments below. 🙂