📄 Display the Most Recent Comment on Top
Rearranging comments to display the latest one on top is becoming a new trend that more and more people like. If your project has a lot of user interaction, then this option should be your choice because often the recent comments get buried at the very bottom.
We have added such an option and will show you how you can rearrange your comments and display the most recent one on top.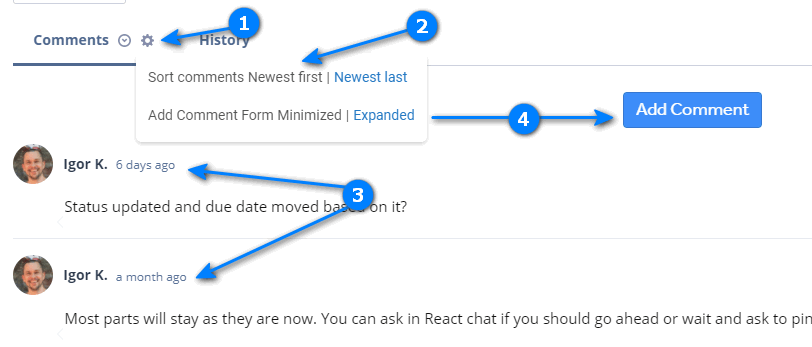 (1) a tiny cogwheel icon near the 'Comments' tab allows you to switch comments order
(2)(3) – once you selected the newest comment on top Freedcamp will show you comments in this order.
(4) is an experimental feature to hide a new comment editor to make page cleaner. Just like Gmail – you see it when you hit reply or forward. It still requires one click before you can start typing a new comment. Give it a try!