Sharing your appreciation made easy
You can now 'like' your team's comments directly from the Notifications page! We also released the ability to quickly post comments in an earlier release!.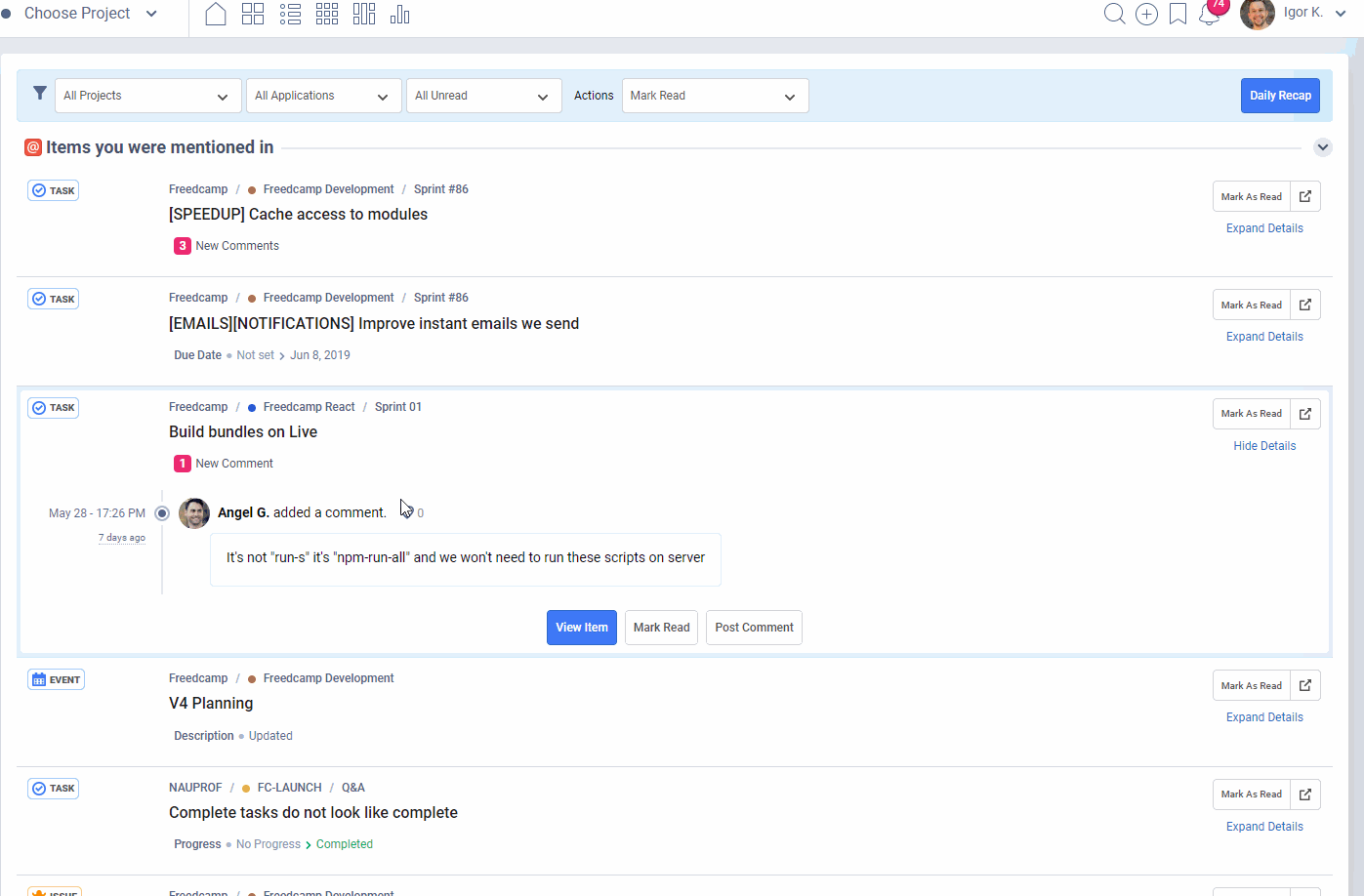 You can also see who liked comments you haven't checked yet on Notification page – simply hover your mouse over heart icon which contains a number next to it.