Importing Tasks to Multiple Projects
You can import a set of tasks to a list of selected Projects (2) and Project Groups (1) from the Tasks Board.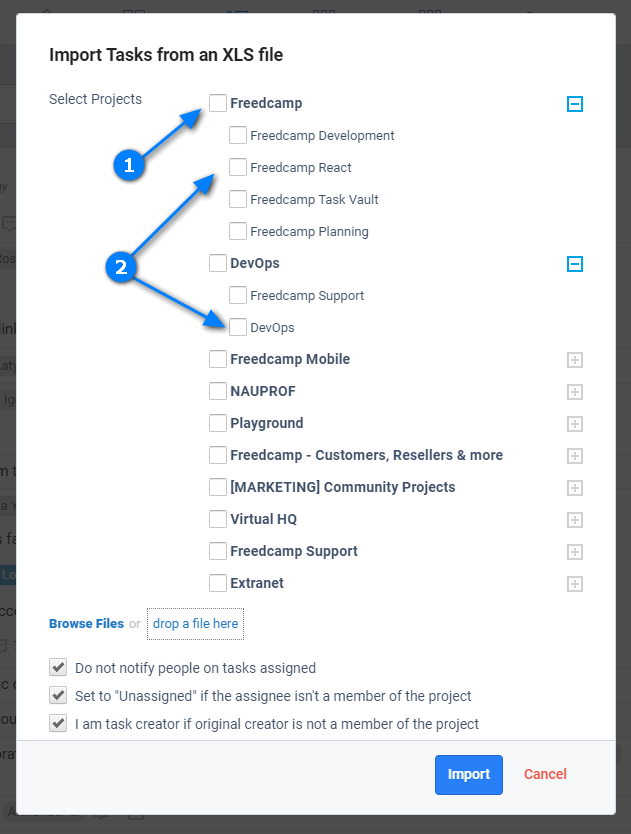 If you need to bring a new set of tasks or task lists (with tasks and subtasks) to multiple projects – please use this functionality. It will save you a lot of time.