📈 Reports – more accurate progress, Burn Up charts and time
We worked hard in December to improve Reports available on Freedcamp Business and Enterprise plans.
– removed a bunch of restrictions which were based on combined tasks in projects you are selecting (report will run when combined tasks count in all selected projects is not exceeding 10,000 tasks)
– we replaced total tasks completed versus total tasks charts with Burn-Up charts
– dates from/to are optional and if not selected you will be looking at reports for the duration of each project
– reports are always up to date – no longer need to open and refresh. If your projects are big or you included multiple projects – give Freedcamp a few seconds to crunch the numbers, please. We also optimized reports generation performance.
– more precise percentage of completion calculation method is used
– if you use Time tracking in your projects – summaries for a project and for each person tracking time will be shown.
– added 'Today' annotation to charts.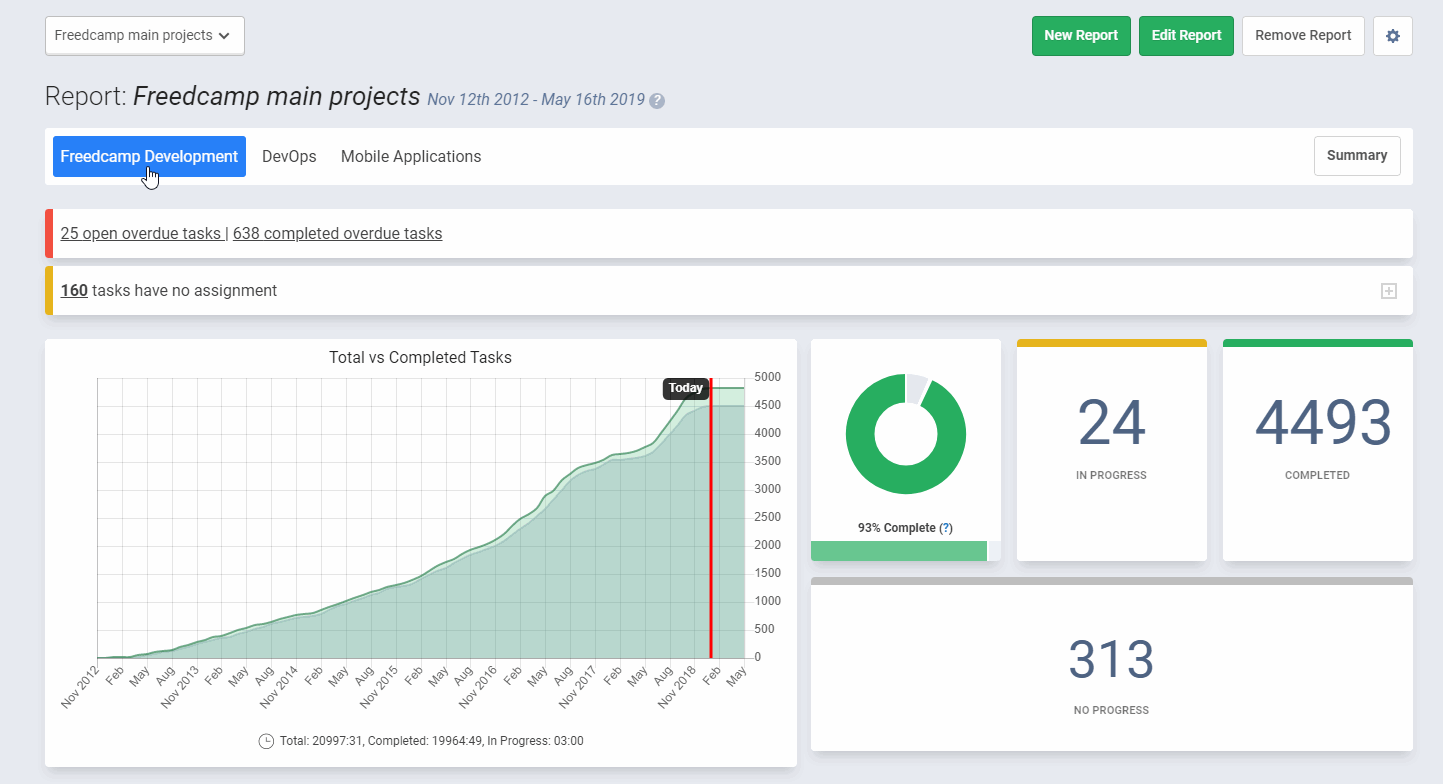 To check reports please start your free 14 days trial on our pricing page. Even if you already subscribed – we do not implicitly convert so your trial will not automatically upgrade you to the Business or Enterprise plans unless you upgraded explicitly.