Backups – access files you need when you need them
We have changed our approach to generating Backups we provide on Freelancer (monthly), Business (weekly or monthly) and Enterprise (daily, weekly or monthly). With the old approach we loaded all your files to our servers, added data we store in the database by generating XML and XLS files, zipped it and uploaded back to file storage to make it available for you to download.
With more teams joining high-end plans we stuck with some accounts containing 80GB+ data we back up daily. There are simply not enough hours in the day to make all backups on time and without bloating our cost by adding more and more resources. The problem is that AWS S3 service is not providing yet automatic archive function – so all need to be moved to our computing instances to be archived and uploaded back.
On the other side downloading the 50GB backup to restore a few deleted tasks or comments was also an overkill for many customers. An ability to browse backups and download only what's needed was definitely a step forward in backups usability.
Last week, and after extended testing, we launched a new approach which provides a secure expiring backup browse link allowing you to download only the files you need.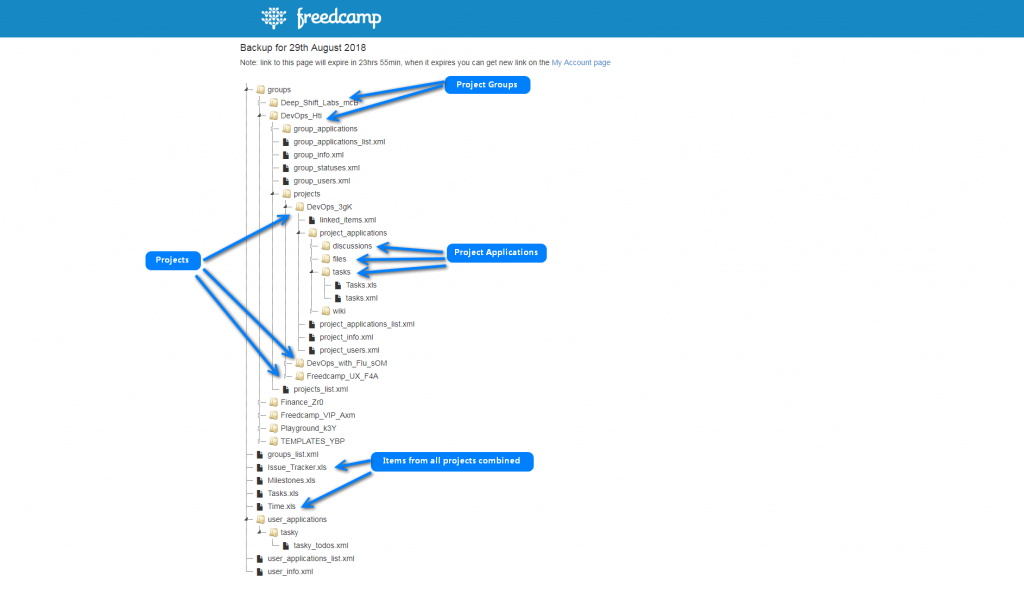 We updated Backups documentation.
Update: Based on feedback we received, we will be adding back an option to get a backup as a single ZIP file to download so you can select between two options. Providing you with the data you own is always a high priority for us.