New Recap email
Staying up to date with Freedcamp until today meant reading through a long email containing every update from the past day, or using the Calendar board to see all items with a Due Date in one place. To help you be more productive, and enable your team to stay informed without having to check Freedcamp daily, we're introducing the New Recap email.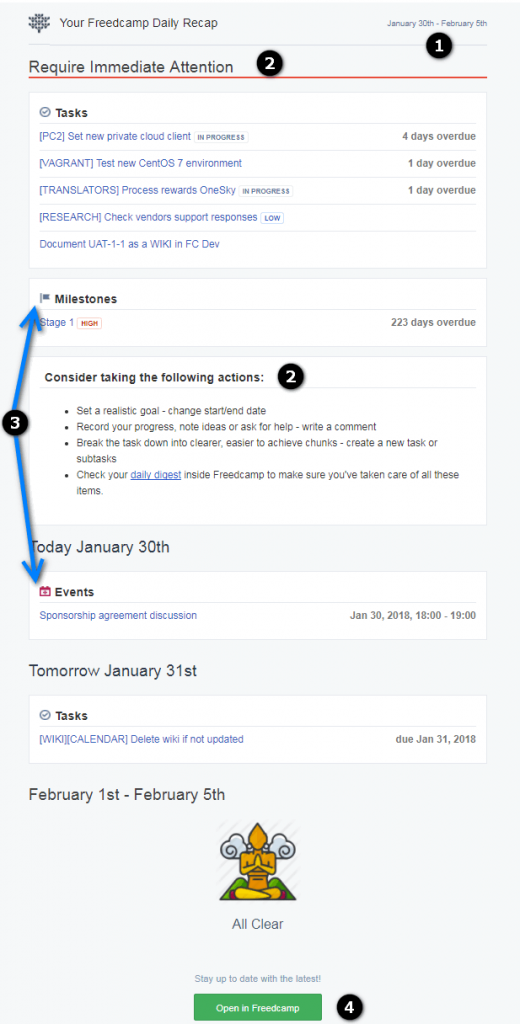 Here are the highlights:
(1) – recap always includes next 7 calendar days
(2) – if there are items which require action – we add a special section on top with suggestions for actions
(3) – recap email includes all sort of items – tasks, milestones, events, and issues
(4) – you can always open the Recap page in Freedcamp which contains the same sort of information but always up to date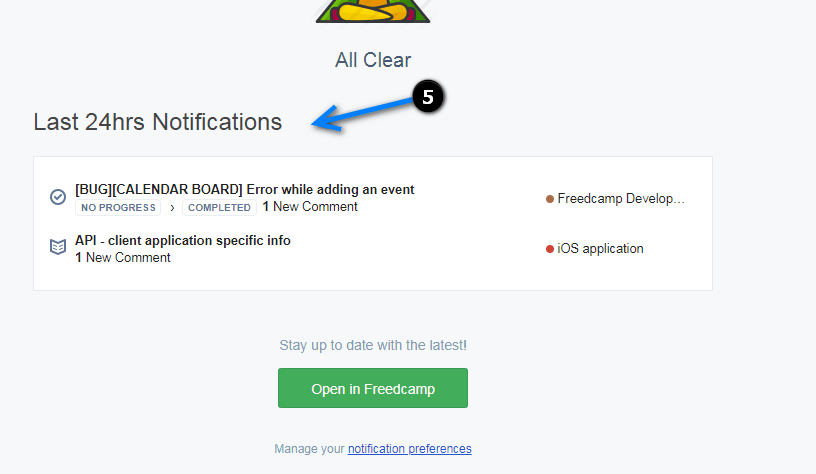 (5) – we will be adding recent Notifications from Freedcamp to Recap email soon.
In Freedcamp, you can navigate to the Recap page from our new Home page: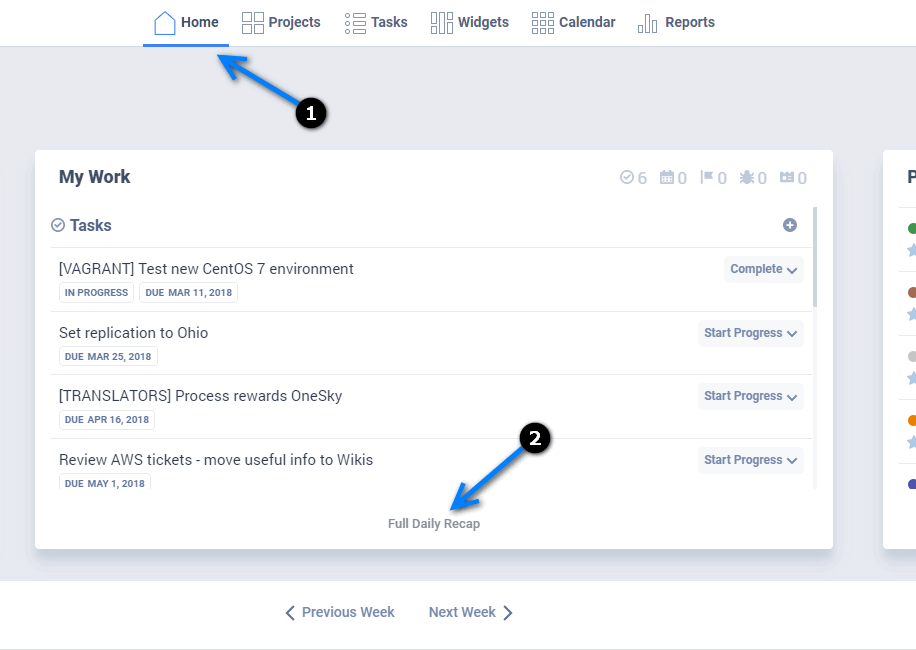 or from Notifications page:

You can turn off Recap email for your account or set to receive it daily or weekly by going to My Account page (1), opening Notifications Settings (2) and click 'Update' button (3).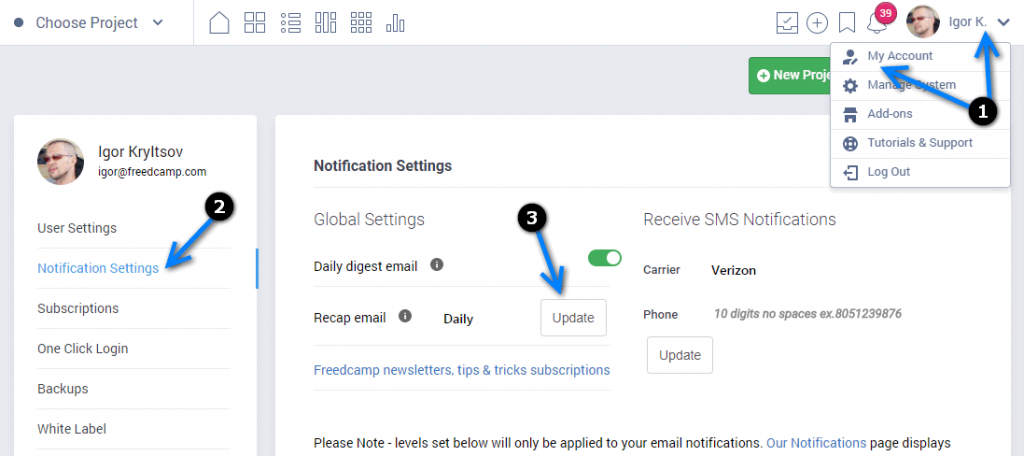 We do not send due date reminders if you selected to receive Daily Recap and we do not send you individual email due date reminders on Monday if you selected to receive Recap email Weekly.