Version 3.2 – A new chapter in Project Management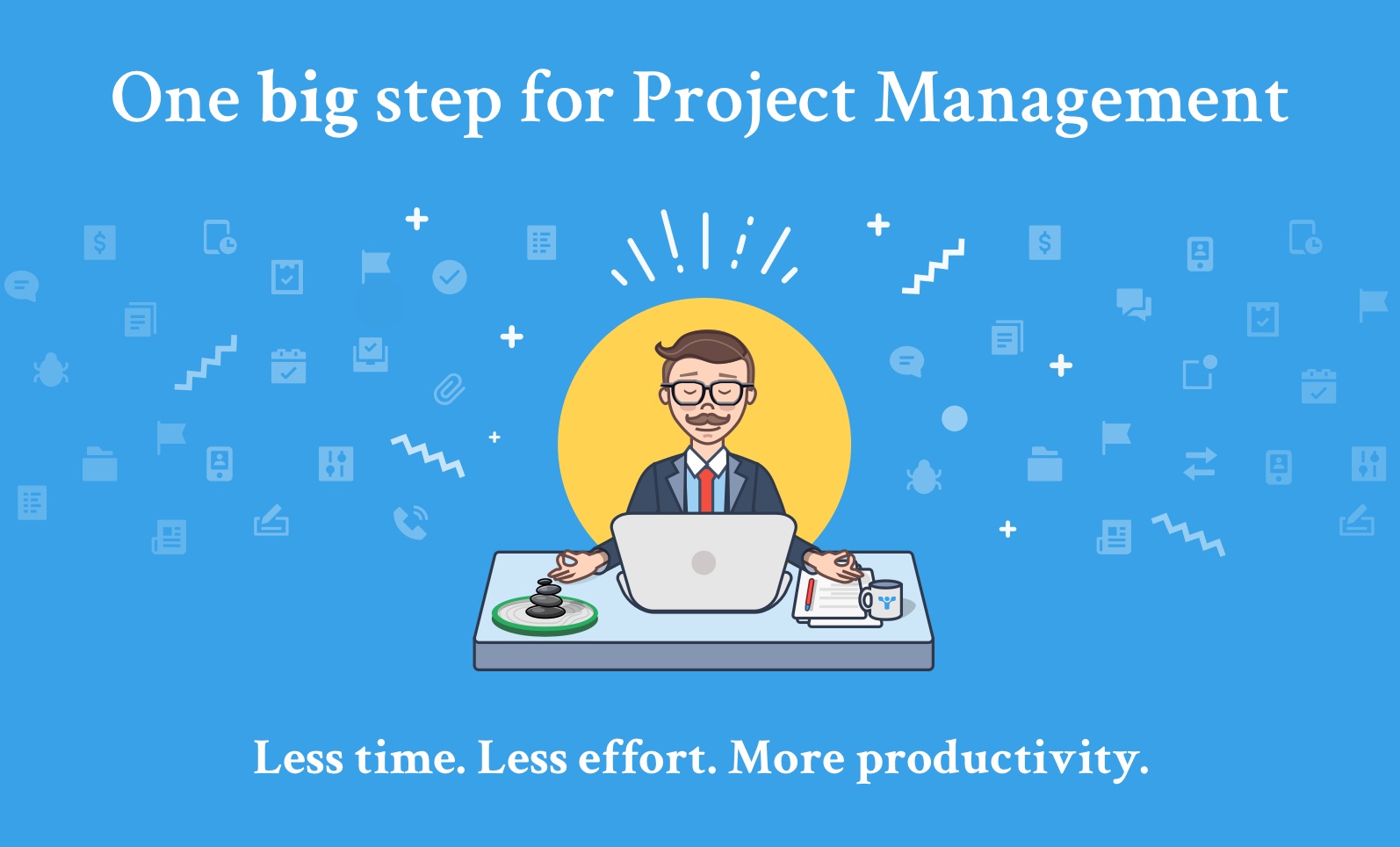 Project management is all about getting your work done, planning, and interacting with your team. With current systems, this requires varying degrees of effort and time. In turn, slowing progress and increasing your team's workload.
Today we're introducing a leapfrog update not just to Freedcamp, but to the entire industry. We took the root causes which plagued the industry and reimagined them, by combining the most commonly visited pages and intelligently reducing the amount of information, only displaying items that are most pertinent to you.
"The only thing that's changed is everything." – Apple
Welcome Home
Introducing the new homepage where you will see all the most critical information regarding your projects. Enabling you to take action with a click and get back to your work.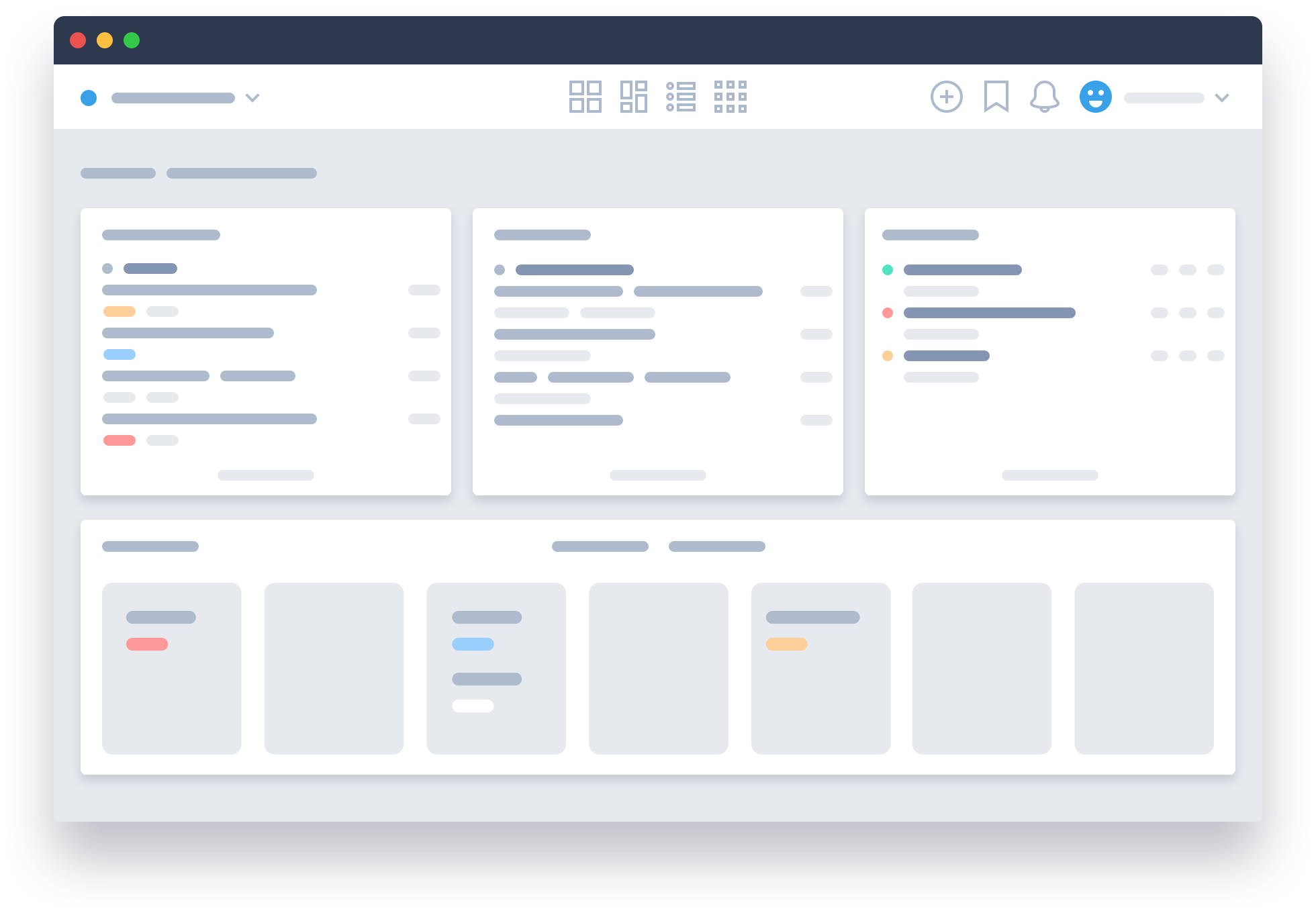 Previously this involved:
Reviewing your Task Board for tasks assigned to you

Switching between projects to find items assigned to you from other Applications

Sifting through all the updates on the Notifications page to locate the small % which required your attention

Navigating to the Calendar Board to see what's coming in the pipeline
This is an almost identical pattern shared across Project Management systems, and it takes up precious time and effort.
Our groundbreaking home screen provides:
The most important items you need to be working on

Quick interactions to keep your Tasks updated without leaving the page

A list of only the notification updates that require your immediate attention

Your projects sorted any way you want for fast access

Ability to see what your team is working on at a glance
You will rarely need to visit another page or stress about missing something important.
New Notifications.
Summarized. Informative. Actionable.
Until today, Project Management systems offer either a fully detailed list of all updates or a limited subset of what has happened. In either case, you will either spend too much time finding the few things you care about or miss out on critical updates.
Imagine having a personal assistant who would go through each item's updates and summarize it. Then review each item and highlight the items that require your immediate attention. The result will mean you can quickly focus on the items that require your attention, then glance through the summaries of the rest. Doesn't that sound great?
The new Notifications system uses machine intelligence to do just that. It summarizes all updates for each item into one simple line that can be consumed at a glance. In addition, it is able to provide you with almost the same items you would have deemed critical after a long review process. This in turn, helps you focus on what's really important, getting your work done, as well as allows you to quickly respond to items your team needs from you quickly.
To do this, we first take all updates of an item and see what's changed, then we display the properties that changed from what they were to what they are now. So if the due date changed 3 times, you only see what it was before and what is now. Reducing the list of updates you see by as much as 80%.
To be able to also show you which items are requiring your attention, we analyzed large quantities of data and researched what are the ones that end up being most important to you are. We found that the following items are the ones you should always look at right away:
If someone mentioned you in a comment or a task, it means your attention is needed

All items assigned to you, as they relate to the work you're doing it's crucial to know what has changed

Things you've created, keeping track of their progress
Say goodbye to emails, the daunting feeling of reading notifications, and ever missing an update.
Manage System, advanced functionality, astounding simplicity
We've found it baffling that most systems follow the same organizational structure while restricting your flexibility and options. Instead, our system offers a wide variety of ways to customize how you structure your system and fine-tune users permissions. However, to offer this flexibility we sacrificed simplicity and caused users to spend more time to achieve the desired set up.
The new Management System took all the features we provide, added new ones to speed up common tasks, and combined them in one easy to use interface. This both sped up the time it involves and reduced the complexity of utilizing the flexibility we provide.
The results:
Creating projects and adding users takes seconds instead of minutes

You will never have to search far to find the options we provide

Adding 20 users into 20 projects is now done in a matter of seconds with 2 simple steps using our

Global Invite

system

An entirely new concept, the

Global Team

, which can hold a set of users that can be added to any project. When you add a new member to the team, he instantly has access to all the same projects with the same permissions

New interfaces that provide a much stronger overview of all the levels of hierarchy, such as a Group Members tab. This tab shows you all of the members of the Group's Projects with quick actions like removing a user from the entire Group
We're proud to offer such advanced options in an intuitive interface giving you the power you need whether you are a small team or a large enterprise.
A Daily Recap
Freedcamp sends a daily recurring email called the Daily Digest. It lists all the updates from your projects. However, this is typically too much information and requires a lot of effort to get the information you need.
The new Daily Recap email offers a quick overview of the items you need to work on, making it easier to see how much progress you've made. We have also added a Daily Recap page inside the Notifications system so you can refresh your list as you complete tasks.
To enable Daily Recap, visit My Account and select the Notification Settings tab. Then choose if you want to receive Daily Recap and keep Daily Digest or just switch.
Project Management, for everyone
Project Management is one of the most impactful tools, period. It allows teams around the world to be more productive, finish projects on time, reduce miscommunication, and most importantly increase the success of the projects you are involved in.
For a long time, Project Management was something only companies utilized. After some amazing work in simplifying the Project Management interfaces, it was adopted by a wider audience who harnessed its power and enjoyed its benefits.
Unfortunately, due to the remaining hurdles it presents for most people, it has been limited to a relatively small chunk of humanity. For a lot of people, Project Management appears to actually make it harder to work by adding more to their workload, rather than reducing it.
When we started Freedcamp, after a horribly executed camping trip organized via email, we set out to find a way to bring Project Management to everyone. Remove all hurdles to ensure it's adoption is effortless.
Today we've made one big step towards this goal. The remainder of the releases in Version 3 will make an even more drastic impact to make the world a much more collaborative place.