Time to ask your team to update their profile
A while ago we added public (within your project scope) profiles that your team can check but only within the @mention as seen below.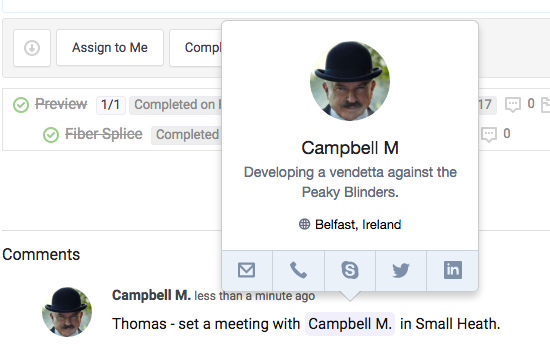 In our recent release we added ability to see people's Freedcamp profile pretty much everywhere by clicking their avatar.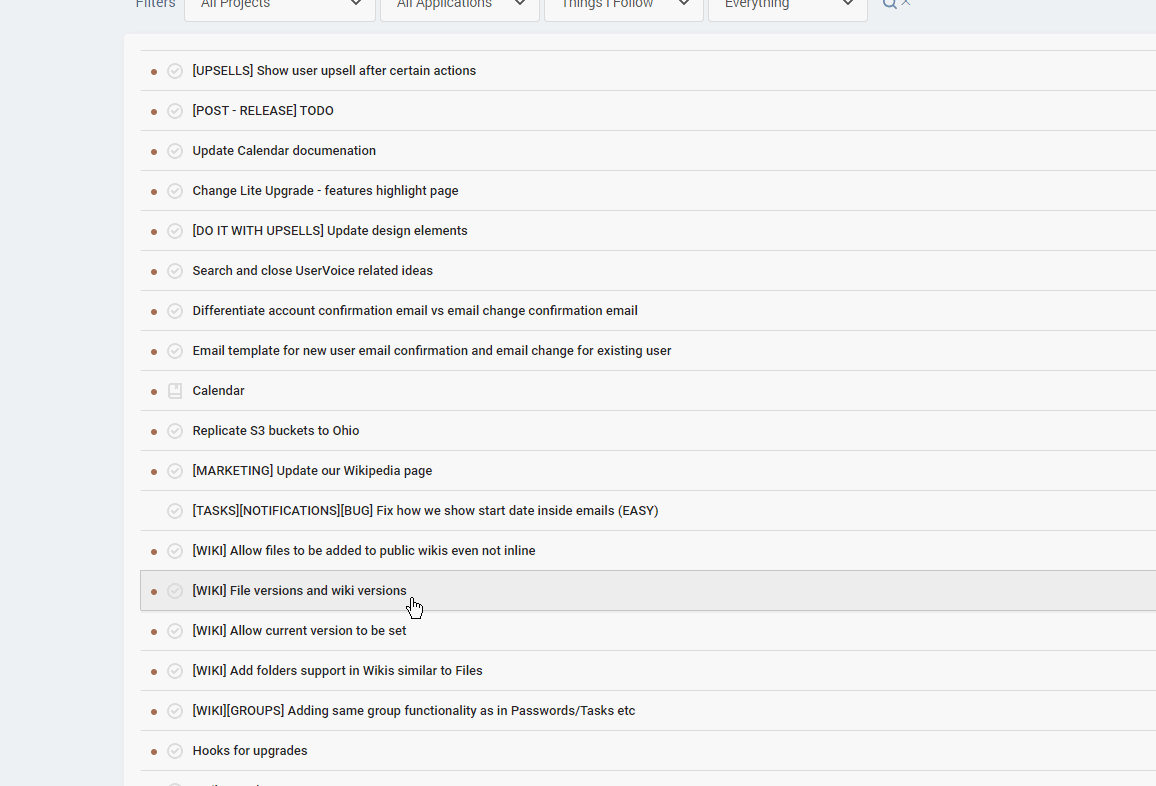 Now it's easy to check your teams local time without checking Google for their countries time. You can also send them an email right from Freedcamp.
When you select to email from profile card (1) – we also add context – subject (2), name (3) and a link to a comment or item (4) to save your time.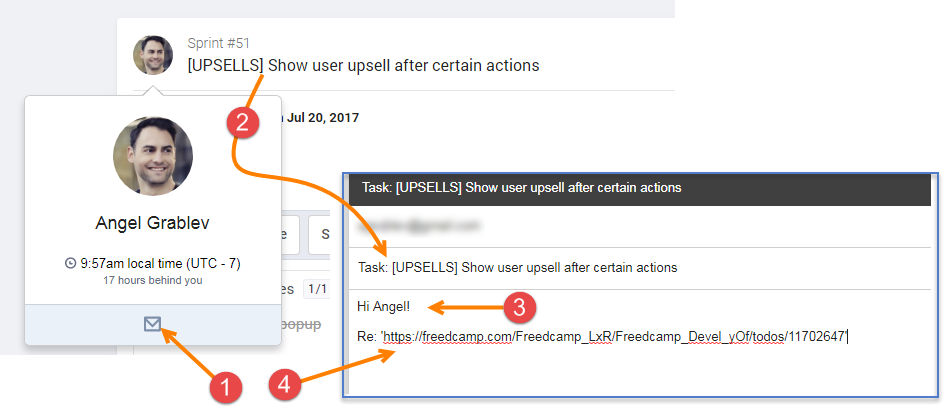 Now you can always ping someone to get updates without "spamming" others.
Ask your team to update their profile, share what their role in your projects is, and add a real photo.