Data Feed Links Improvements
If you do not need all the information provided by our data feed links you can limit it and pull only the information you need. Simply add the columns you want to be pulled in the order you want and add them to the URL like this:
/api/v1/csv/d07d24f50256823234234f876972646a?columns=Name,Assigned%20to,Status,Due%20Date,Project
use %20 instead of spaces.
We also added support for project groups: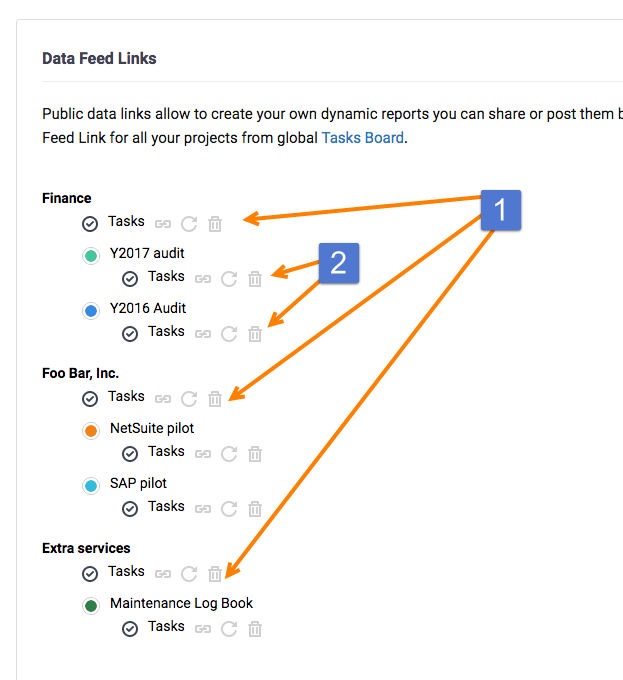 (1) – Data Feed Links for Project Groups
(2) – Data Feed Links for Projects
Check how Data Feed links work in our documentation.