Mac OSX Dashboard + Freedcamp Dashboard = Awesome

I've never been a big user of the Mac OSX dashboard, but with the newer version of OSX it has been integrated more and more into the system. So I decided to give it a try today and found a wonderful little widget that integrates nicely with Freedcamp's Dashboard.
With the Web Clip feature you are able to use Safari and make a Web Clip of your Freedcamp Dashboard. Then you visit your Mac Dashboard and have a quick and easy glance at Freedcamp's Dashboard. Try it out for yourself, it's quite nice!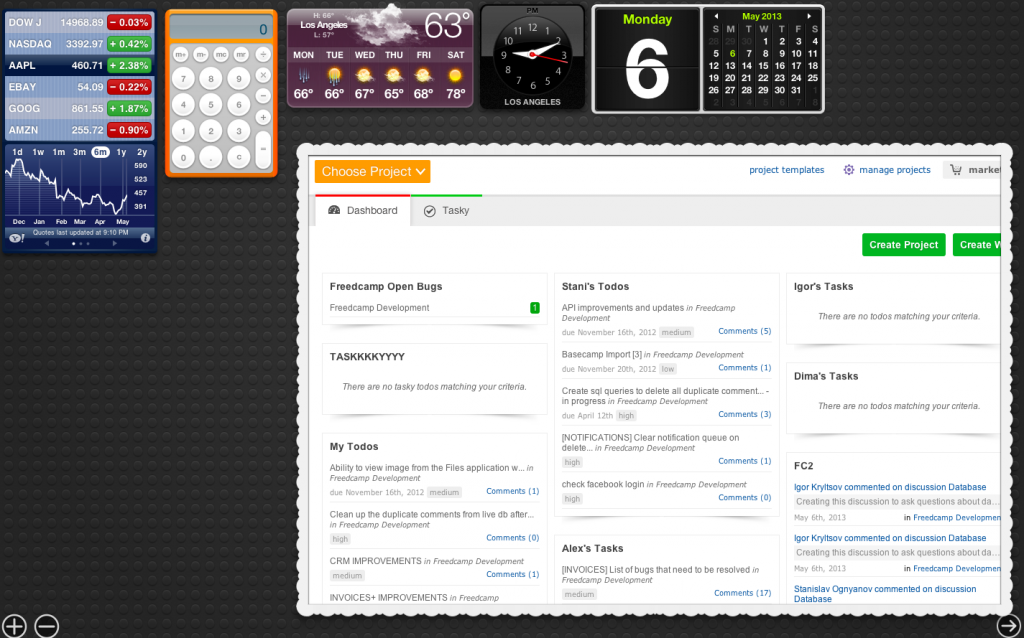 Give it a try and let us know how you use it in the comments! We always love hearing new ways of using Freedcamp to integrate in different places of your life.